Privacy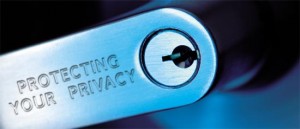 All patient information, medical records, and content of conversations between the patient and practitioner will remain confidential unless otherwise dictated by law, and/or the request of the patient. Therefore, patients can feel free to discuss whatever topics or issues they wish with a high degree of comfort.
Cancellation/Booking
New England Acupuncture & Herb Clinic does not overbook patients. This means that your appointment time is reserved specially for you.  If an appointment is missed/cancelled with less than a full 24 hour notice, there will be a charge of $40.  Please be cognizant of this and schedule yourself for an appointment time that will comfortably work for you.
Also, if possible, be on time for your appointment. If you are late, it may cut into the time alotted for your treatment. Whenever possible, we will try to add the missed time to the end of your appointment, but this may not always be possible as other patients are likely coming in at the appointment time after yours.
Weather
In some instances, there may be poor weather contributing to unsafe driving conditions. If you are unsure as to if the clinic will be open, please call us at our main number (413)448-8088 to check. If we are closed, there will be a recorded message saying so, or a person at the clinic will tell you.