About Adriana Szyda, L.M.T.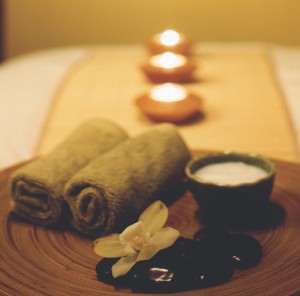 Adriana, a fully licensed massage therapist,  completed her professional training in massage at the Swedish Massage Institute in New York City in 1995.  Having over 15 years of clinical experience, she has developed a skill level that is praised by clients and colleagues alike.  Some of the settings in which Adriana has worked include the outstanding Sports Medicine and Orthopedic Center (Astoria, NY), where she worked in the rehabilitation clinic; physical therapy clinics in Manhattan (where she worked with professional dancers); in New York City at the Waldorf-Astoria, Plaza, Hilton.
Since graduating more than 15 years ago, Adriana has not only  gained valuable clinical experience, she also continues to enhance her knowledge through advanced  professional training programs.  She has professional level training in deep tissue manipulation, myo-fascial release, cranio-sacral therapy and others (all listed below on the fee schedule).  Currently, Adriana is completing post graduate training in manual lymph drainage and neuromuscular techniques. It is this continued dedication to  training and education  as well as her experience that makes Adriana a quality therapist.
We are very happy to have her here at New England Acupuncture & Herb Clinic, where we are sure you will benefit just as much as our other clients have.
To discuss your specific needs and make an appointment please call 518-794-0098 or 413-212-2687